Welcome to Bluemoose Books
Welcome to the Bluemoose Books website where we hope you will find a book that engages, inspires and excites you.
By Kevin Duffy • 24th September 2014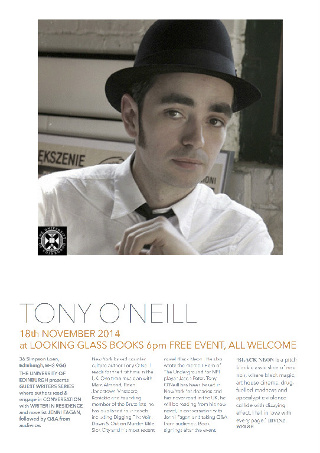 Tony O'Neill will be talking and discussing his new book BLACK NEON with award winning author Jenni Fagan at Looking Glass Bookshop in Edinburgh on Tuesday November 18th. The event is part of the University of Edinburgh's Guest Writers Series.
More details about the event can be found in this flyer.
By Kevin Duffy • 23rd September 2014
We are flying Tony O'Neill, author of BLACK NEON (which we publish on November 13th), over from New York for a two week book tour of the UK.