Offer:
Buy two paperbacks for £10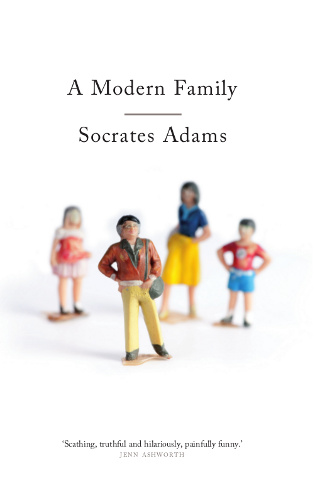 Television's most popular car show presenter lives his life in the shadow of his career and his persona. He has the perfect job. He doesn't have the perfect family. His wife retches in the bathrooms of exclusive restaurants; his daughter's obsession with a friend is consuming her; his son lives a double life selling pornography by day and gaming on-line by night. The presenter views his family from the outside and watches as they slowly disintegrate in front of him, unable to control anything that is not scripted.
Socrates Adams perfectly mirrors what magazines sell to their readers in a bleak, satirical look at what modern families might think they want to be.
Reviews
A Modern Family is filled with wry observation, ruthless satire and, underneath it all, a real warmth. It is scathing, truthful and hilariously, painfully funny. -- Award-winning author Jenn Ashworth