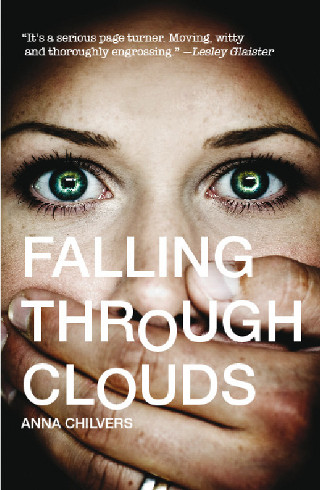 FALLING THROUGH CLOUDS interweaves mystery, romance and myth, while revealing a dark secret at its heart.
Kat, a 22-year-old student, returning to Devon for the summer holidays meets Gavin on the train. They spend the summer in Cornwall but he has something on his mind. He is plagued with nightmares after having been held hostage in Iraq and she soon finds she is out her depth, but in too deep to get out unscathed. When he disappears, Kat and her friend follow a trail of clues from the South West to the North West of England trying to find him. Why he was stolen a package belonging to a Mr Knight? Who is the woman he has moved in with and he is losing his grip on reality?
FALLING THROUGH CLOUDS was been published in Russia, October 2012, by Moscow publisher, CENTERPOLYGRAPH.
Reviews
Anna's prose is razor sharp, her dialogue pitch perfect… It's a serious page-turner, moving, witty and thoroughly engrossing. -- Award winning author, Lesley Glaister.
This is one of those rare books, which captured my attention and held it throughout the whole. In fact as the pace quickened so too did my heart. Its technical literary prowess heightens the whole experience of the dark but beautiful story in which interesting and complicated characters fight a long hard psychological battle. Without realising it, the reader is gradually drawn into the main character's mind. Flashbacks and time lapses slowly unfold parts of his world. We become detectives; invited to join him in his difficult journey towards the truth. It is easy to read; humorous, compelling and quick moving, whilst also being thought provoking and emotionally charged and I was swept away. I will be looking out for more by the same authoress. Anna Chilvers, a name to remember. -- Ljblack on Amazon